Anna Cookson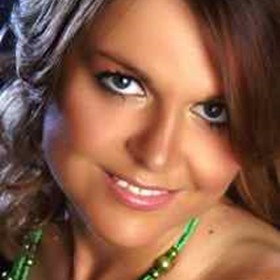 Broadcaster/Journalist


Anna has a passion for communication and her instinctive curiosity and positivity shine through on air. She won a New York Award for her chat show, Girls Talk, which was also nominated for a Sony Academy Award. She thrives on talk radio and has hosted shows on BRMB, LBC and BBC Radio London.

An experienced reporter, news reader, producer and writer, Anna has worked for big names including Newsbeat at Radio 1, ITV, Capital and Classic FM. She spent two years as a popular QVC presenter, and now appears on the Craft Channel which suits her artistic background, imagination and creativity.

Equipped with a Diploma in TV Broadcast Journalism, Anna has fronted 6TV in Oxford and The Times Business Debate. She has also enjoyed hosting corporate videos at the Intertraffic Trade Fair.

Anna can regularly be heard across the BBC Network and BBC Radio London, on Magic, Kiss and Absolute Radio, as well as on Premier Christian Radio and Premier Gospel. Her style warm and empathetic is matched only by her enthusiasm for broadcasting and audience resonance.
She also works as a voiceover artist.

Anna loves to write, both fiction and non fiction. The musical she wrote with her Dad has been published for schools and she's just finished her first novel. She recently won a prize for Flash Fiction.on

Sharp and sensitive, with an adventurous spirit that's seen her travel the world, scale mountains and run marathons, Anna is always seeking opportunities to connect with people and make them smile.