Dave Kelly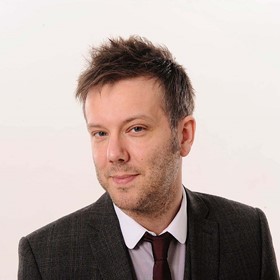 DJ/Presenter
Dave Kelly is one of the most versatile broadcasters in UK Radio today.  Passionate about dance music he is as comfortable and at home presenting his renowned "in the Mix" Saturday Night Experience strand on Bauer's 16 station Place Network across the UK as he is co-presenting with Leanne Campbell their popular daily Radio City Breakfast Show in Liverpool.
Dave has worked for leading radio stations across the country. From early in his career at Galaxy North East and Yorkshire he proceeded to have programmes networked on Galaxy across the UK.  There his love for dance music and the club music scene, as well as his technical DJ mix skills and ability to sequence a fast paced music strand came to the front with him presenting the prestigious Saturday Night show across the Network.
In 2009 London beckoned and Dave joined Capital Radio to revamp their late evening show – presenting live from Leicester Square Monday-Friday (10.00pm – 2.00am).  The programme was broadcast across the Capital Network.  Dave was instrumental in giving this strand a more contemporary vibe and 'credible' music feel whilst retaining an accessible presenting style.  On Saturday evenings he presented Capital's flagship Dance Programme.
Dave is in demand in radio and performing DJ sets in clubs both at home and abroad - he is the 'mixmeister'!  Each Saturday evening he can be heard in the mix across Australia on Nova and on X107.1 Cayman Islands #1 hit music station he presents from the UK "Saturday Night 'X'" and during the week voice tracks the island's Drivetime show - somewhat different vibe to home where local traffic reports feature the likes of Seven Mile Beach rather than the M6 - Still Dave manages! 
By his range Dave demonstrates his comfort and ability across both specialist and daytime programming.  He had a real passion and flair for the medium of radio.