Sarah Cawood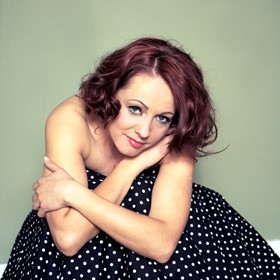 DJ/Presenter
A smart and talented broadcaster, presenter and writer, Sarah came to age in the era of Girl Power.  In the mid Nineties as the baton of Brit Pop was passed to the Spice Girls, there emerged a new wave of British smart, sassy and contemporary female presenters and broadcasters.  Along with her fellow cohorts Sarah Cox and Zoe Ball, Sarah was in the vanguard of this new wave.
Television work included presenting the Channel 4 flagship programme 'The Girlie Show' upon which coincidently The Spice Girls made their British television debut, Saturday morning's famous Live and Kicking (BBC1) and Top of the Pops.  Sarah was both a face and voice of a much loved era.
Her professionalism and versatility became quickly evident as the Nineties passed onto the Noughties.  In this decade Sarah presented amongst other programmes Loose Women (ITV), Richard and Judy (Channel 4) and the National Lottery Programme (BBC1).  Sarah also started to write extensively and was an earlier pioneer of blogging and enthusiastic adapter of Twitter!  With humour and intellect she has written about of a range of contemporary issues from the standpoint of a women seeking a balance family and career and interested in both female led and broader societal issues and challenges.
Sarah is happily married and the proud mother of two gorgeous young children Hunter and Autumn.  As her generation has progressed from party central to parenthood and family, Sarah has taken the journey in tandem and it is with great warmth, personality and humour she today writes extensively and presents.
A long-standing passion for radio and a natural for audience engagement, Sarah today co-presents the Heart East Anglia Breakfast Show with Dave Taylor.  Authentic in all she does, Sarah is also a terrific live presenter and host of events and awards.