Charlie O'Brien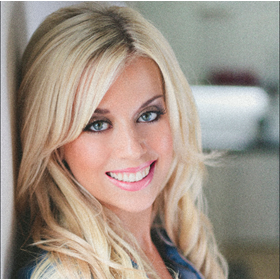 Presenter
Charlie's career has been as diverse as her talents. Charlie is not only a successful radio presenter, but also a blogger, vlogger and journalist.
Charlie co-presented Heart Breakfast in Kent for four years before taking a short spell of maternity leave recently to have her son.
Before turning her attentions to presenting, Charlie started her career as a Broadcast Journalist, working her way up from Junior Reporter to Regional News Editor in the space of just four years. During this time she won EDF Journalist of the Year and was nominated for a prestigious Sony Radio Award.
This was after completing four successful years at university – gaining a First Class Honours Degree in Communications from Leicester, followed by a Postgraduate Diploma in Broadcast Journalism from City University in London.
Charlie is a successful and passionate lifestyle and popular culture blogger.  She blogs for her own site realgirlramblings.com and also for The Metro and The BabyCentre. 
Charlie also vlogs monthly for parenting youtube site Channel Mum along with her partner in life, Jk – producing videos about parenting and working with some of the UK's biggest baby brands.
Most recently Charlie can be regularly seen reviewing the newspapers on Sky News, and as a 'talking head' contributor.
http://www.jkandcharlie.com