Emma Kenny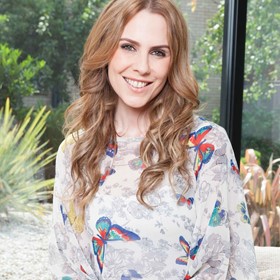 Presenter/Expert
Emma Kenny is a highly experienced presenter and professional, with psychological and Counselling qualifications recognised by the British Association of Counselling and Psychotherapy and the British Psychological Society.  Her warm engaging style and manner allows Emma to deliver content ranging from the light and entertaining to the opposite end of the spectrum whereupon she brings her sensitivity, professionalism and judgement to the fore.
Emma is a full member of the BACP and is on the register of psychological therapists.
Emma is currently in her 4th series of Britain's Darkest Taboos a programme that has been the highest rated show on the network.
She discusses with expertise and sensitivity some of the most violent crimes to shake the UK and her input both on and off screen is huge part of the shows success.
In 2014 Emma was an expert for Channel 5's Angry Britain and World's Angriest exploring how we cope as a nation and world with challenging situations.
In 2013 Emma contributed to BBC Three's The year of Making love an experiment where she paired together over 500 couples according to scientific theories and followed their relationships over a one year period.
In 2013 Emma spent weeks in Guyana living in the Rainforest filming an American Pilot for the National Geographic Channel. Emma presented Make or Break Mountain, a show which put couples in extreme conditions to help them decide whether their relationships were worth fighting for. Emma believes that extreme situations can promote positive growth and decision making.
Emma has been a resident Psychologist on live with Gabby, Daybreak, Good Morning Britain, This Morning and has been for many years.
As well as her TV work, Emma regularly fronts huge PR campaigns and has provided expert research for companies such as Huggies, Acuvue, Magners, Spotify, Giff Gaff, BT and Disney.
Emma Presented ITV's Tonight : Make My Kids Happy- She was involved with a unique social and scientifically tested experiment which was a two part programme, stripping a group of teenagers of make up, electrical gadgets including mobile phones, ipods and the latest fashion to see if these are some of the reasons behind youngsters having low self-esteem
Emma has recently returned to Big Brothers bit on the side where she hosted her own segment looking into the Psyche of the Celebrity contestants.
Not one to be tied to a therapist's chair, Emma is a firm believer in getting into the psyche of her subjects, whether they are troubled teens, difficult people in the work place, or the unsuspecting general public.
This was demonstrated in BBC2's hidden camera style programme 'The People Watchers'.
Emma was often thown into situations where she would carry out psychological studies on unsuspecting citizens, before joining other psychologists in the studio to analyze and breakdown why people react in particular ways.
Emma has spent 17 years working with people in crisis in some of the Uk's toughest estates.
Emma is a registered Psychological Therapist and can be found on the register.
Emma has a Masters Degree in Counselling obtained through Manchester University, and is a visiting lecturer on the Phd in Counselling Psychology.
Prior to this she obtained her BACP advanced Diploma in Counselling at Manchester University and a Psychology Bachelor of Science degree from UCLAN.
Emma has further training in areas including Eating disorders, PTSD, Trauma, Surviving abuse, and Relationship work and all round great person to work with.
Emma is passionate about finding a happier,  healthier and more beneficial way to live life.  Creating the alternative and so finding a better road to our destination.  
Showreel:
https://www.youtube.com/watch?v=NZ4NOdy5tGA