Kate Leaman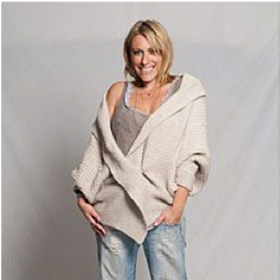 Presenter/Broadcaster
Kate is natural, warm and has a vibrant personality, which brings any programme to life.  A consummate presenter - she has interviewed individuals from all walks of life; from musicians, politicians, actors and of course the public at large.
 
She is an accomplished presenter across multiple programme genres.
Kate's credits include hosting the international version of Wish You Were Here where she took part in husky and reindeer riding, snow dipping and even slept in an igloo.
Certainly not a person to duck a challenge, she has presented car and extreme sports shows.
With a background in broadcast journalism, Kate has also worked behind the camera as a producer and journalist at both GMTV and Sky News where she won the Fiona McDiarmid award.
An in demand voice-over artist, Kate has been the voice of the Biography Channel, UKTV Gold, Style, Paramount Comedy and Baby TV to name a few.
 
Kate brightens any programme in which she is in.