Jason King ('JK')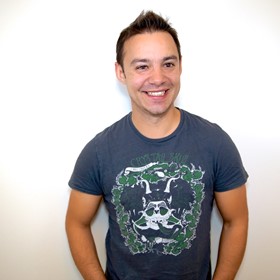 DJ/Presenter
JK is today one of the most familiar voices on radio with a career broadcasting in London and across the UK which extends to over twenty years.  He presents Heart Drivetime in London with Lucy Horobin and also hosts the UK market leading Saturday Breakfast with Lucy across the Heart Network.

An innovative and talented broadcaster highlights of his early career included Viking Fm in Hull where he first teamed up on air with friend Joel Ross.  Together JK & Joel won numerous Sony Radio Awards for their Breakfast Show including Gold for their Number one breakfast show on Manchester's Key 103.   

The middle part of the Noughties were spent at a resurgent BBC Radio 1 where JK & Joel presented a number of programmes across the network including the famous Radio 1 Chart Show which for the first time in many years they proudly managed to surge ahead of the commercial radio chart to become once again the UK's most listened to chart show.
Following Radio 1, JK  & Joel presented at Virgin Radio and then the Breakfast Show in Radio Aire in Leeds.

In 2012 JK joined Heart initially on the South Coast presenting now with Lucy and then together both soon moving to London's Heart Drivetime and nationally across the Heart Network for Saturday Breakfast.  A love for radio and creativity runs through JK along with a desire to innovate and engage with the audience.
Alongside his partner Charlie O'Brien, JK and Charlie are avid parent bloggers and vloggers with a strong public following and brand relationships.
http://www.jkandcharlie.com